What's Great about the Bigfoot CSA?
Okay, consumers, we have heard the slogan, "Eat Local" for several years now.  And for some, defining local is the first step in determining what that exactly means.  For the United States Department of Agriculture, "local" means food within 400 miles of where the food is sourced or within a state's boundaries.  For the North Carolina Department of Agriculture and NC State Extension, "local" is any product within the boundaries of North Carolina.  You should define what "local" means to you and be true to that definition. 
The North Carolina Farmers of the Foothills is an alliance of farmers that want to make available to you local produce, protein, and value-added products.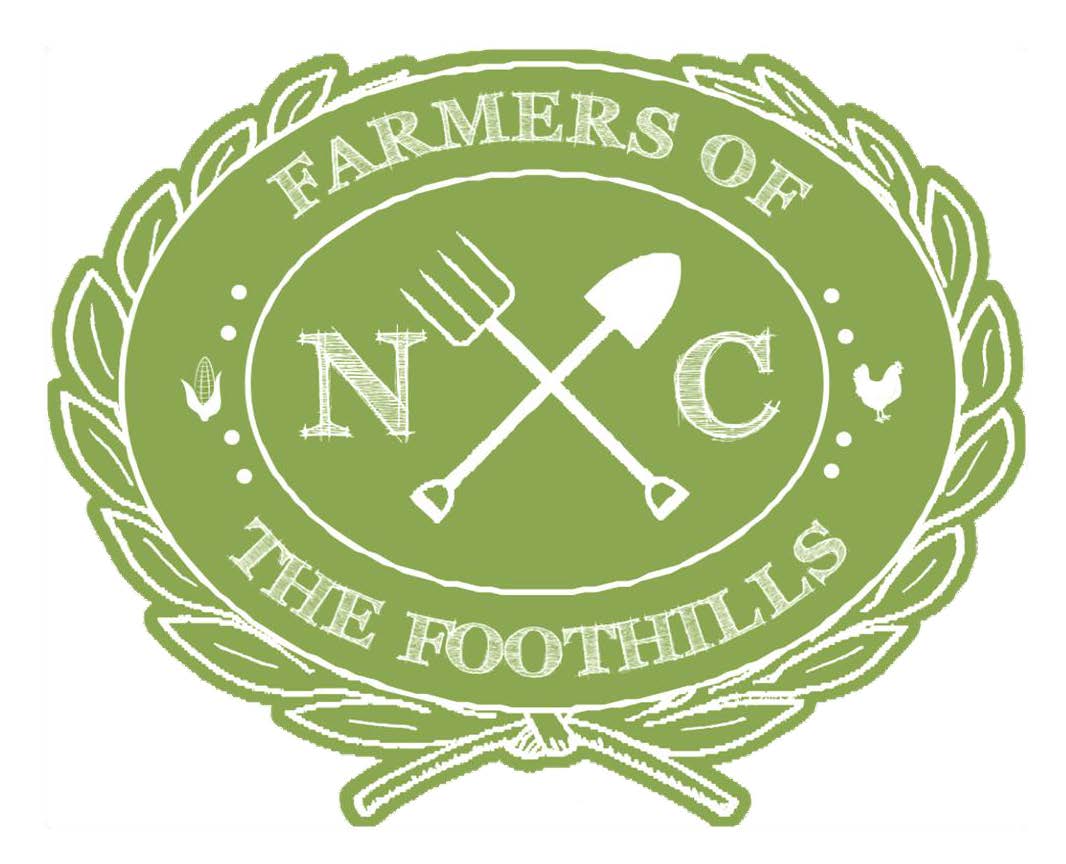 The North Carolina Farmers of the Foothills: 
utilize natural resources to provide our community with fresh, quality food that your body deserves.

empowers our community with a safe and secure food supply.  
CSA subscribers/members:
Gain a connection with the land and the season.  You understand that most likely you will not be eating local tomatoes in February.  You also understand that farmers have to produce under all weather conditions.  Some conditions are favorable, some not so favorable.  In unfavorable situations, in this producer alliance, the farmers can rely on each other.   
Allows you to authentically participate in a Local Food Movement.  In North Carolina Farmers of the Foothills, all food is grown from regional farmers.  If eating local and supporting local businesses is important to you, being a Community Supported Agriculture Member does that!
Gain a connection with producers.  Farmers are good people.  By being a CSA member, you can talk with producers and learn about their production practices.  Many are innovative, conscious of their production practices, and conscious of their food handling practices.  Food that they are providing for your family to eat.  
Get introduced to new varieties.  CSAs offer what is plentiful and in season.  This is a way to get introduced to so

me

new crops as well as some of the staples.  Unpack that CSA box or bag, throw caution to the w

ind, and use bok choy in a

stir fry or fresh in a salad mix.  Recipes and tips are often provided.
Okay, consumers, let's take back our kitchens and our health.  Embrace what is fresh and good for our bodies.  Eating local isn't hard.  One hundred percent of your ingredients doesn't have to be local.  It's not an all or nothing.  Take the leap, purchase a Bigfoot CSA share, and explore other products on the online store that our local farmers take great care in either growing or raising.